Amazing Thailand Roadshow to the Americas (USA&Canada)
Amazing Thailand Roadshow to the Americas 2023 (USA & Canada)

Apply Online at
https://docs.google.com/forms/d/e/1FAIpQLSe8xm121Tw8Rze11hVOEgRoXy4aoTXihzqQaE9I3Dq1ITKBNA/viewform?usp=pp_url
Application Period : 25 January – 15 February 2023
Participation Fee : 30,000 THB (1 participant / company)
*Participants will be responsible for their own travel expenses.
Application Period : 25 January – 15 February 2023
Application Conditions
1. All sections of online application form must be completed.
2. Please provide documents below in the application form:
a. copy of valid business for DMCs, attractions or hotel license for hotels/resorts
b. VAT Certificate
c. proof of your participating sustainable/responsible/environmental concerned program (Single-Use Plastic Free, sustainable-related certificate/award received after 2017 such as Green Hotel/Green Leaf/ Thailand Tourism Awards etc.)
Note: To be verified, you must have all mentioned (a-c) evidences.
3. Once your application got verified by TAT, we will email you of payment details. Please proceed with the payment within 7 days and submit payment proof by replying to the same email to confirm your participation.
4. The application will only be considered complete when the participation fee is paid.
5. The online application will close on February 15, 2023. However, TAT reserves the right to close the application once the space is fully booked.
6. The registration fee is strictly NON-REFUNDABLE.
7. A change of delegate (if any) is not allowed after February 15, 2023.
8. TAT reserves the right to consider companies whose products suit the American and Canadian market preference.
9. This event can accommodate 20 companies (1 participant / company).
Contact Person: Khun Chirawan and Khun Peeraya
The Americas Market Division
Tel. 0 2250 5500 Ext. 1299, 1296
E-mail: [email protected]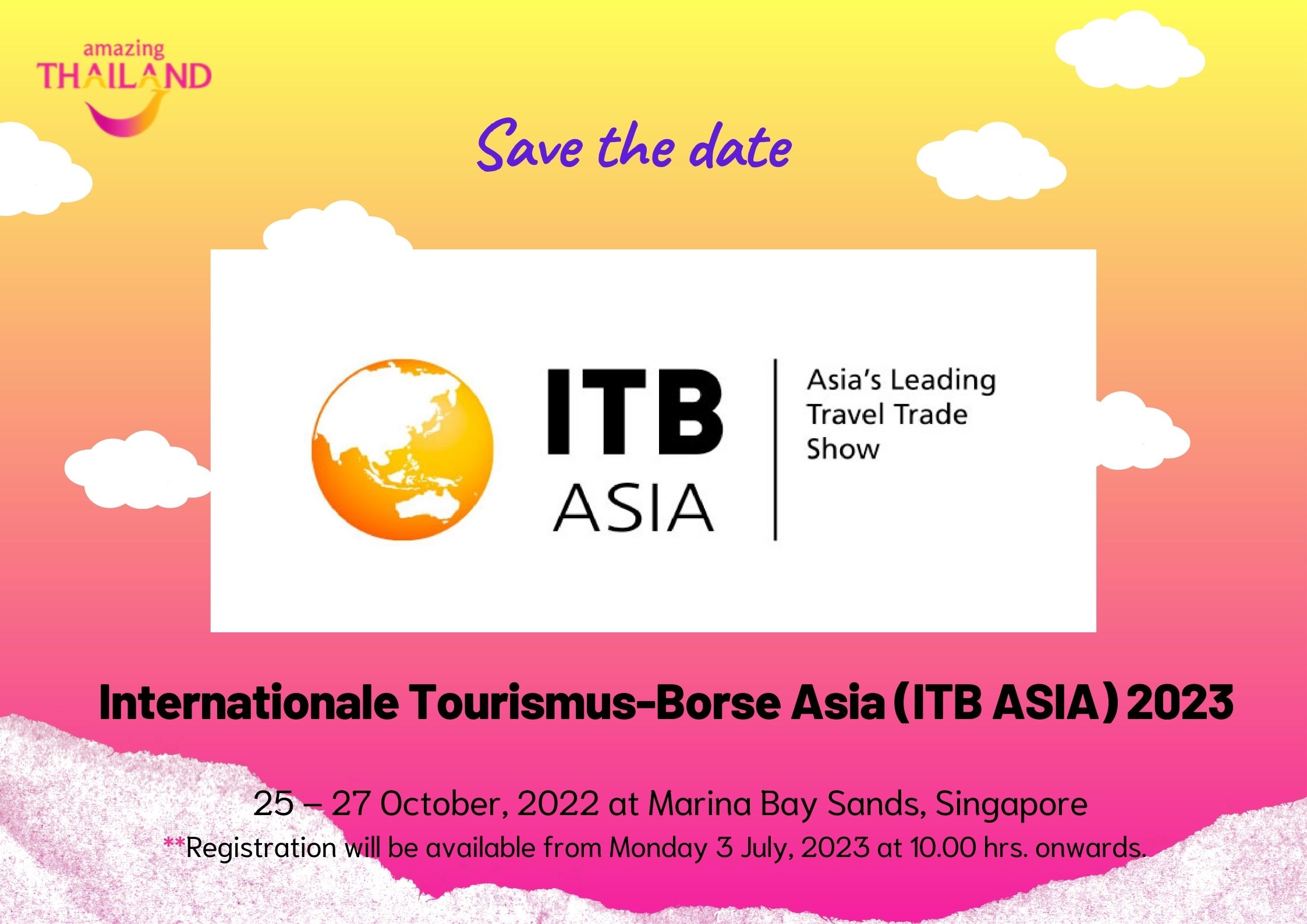 ITB ASIA 2023
ITB Asia is the premier meeting place for the travel trade industry and a forum for establishing high-quality customer contacts and conducting businesses.
25/10/2023 - 27/10/2023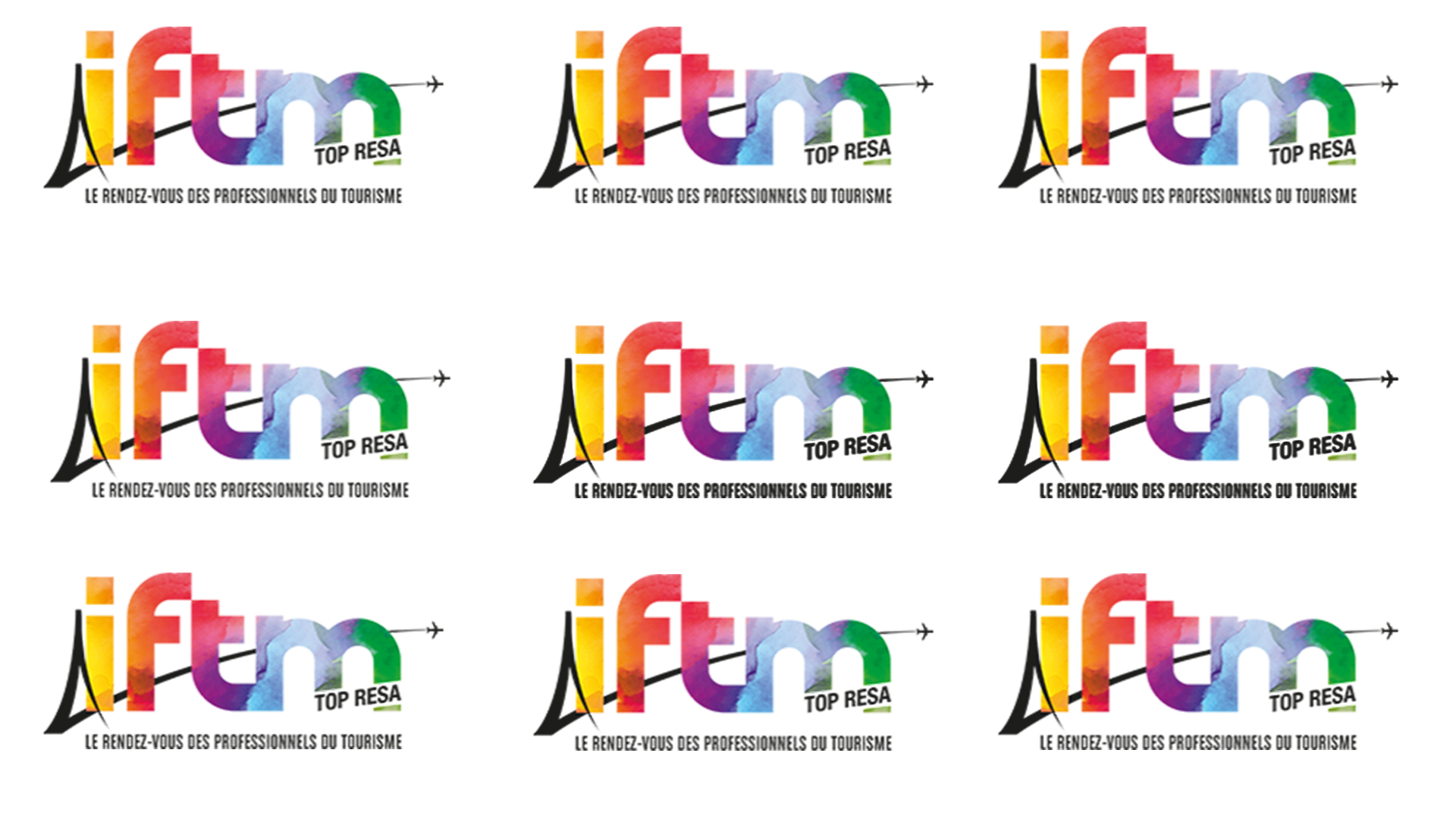 IFTM Top Resa 2023
IFTM Top Resa 2023 3-5 October 2023 Paris - Porte de Versailles
03/10/2023 - 05/10/2023

Amazing Thailand Latin America Trade Meet in Bangkok
Rare opportunity! Meet top agents from Latin America in Bangkok! Tuesday, May 2, 2023 (09.30-17.45 Hrs.) at The Athenee Hotel Bangkok APPLY ONLINE NOW AT: https://forms.gle/yP6UABXKP6noPQux7
02/05/2023 - 02/05/2023

Amazing Roadshow to China 2023, Phuket and the Andaman+
Phuket Roadshow to China 2023 Amazing Thailand the Andaman+
17/04/2023 - 21/04/2023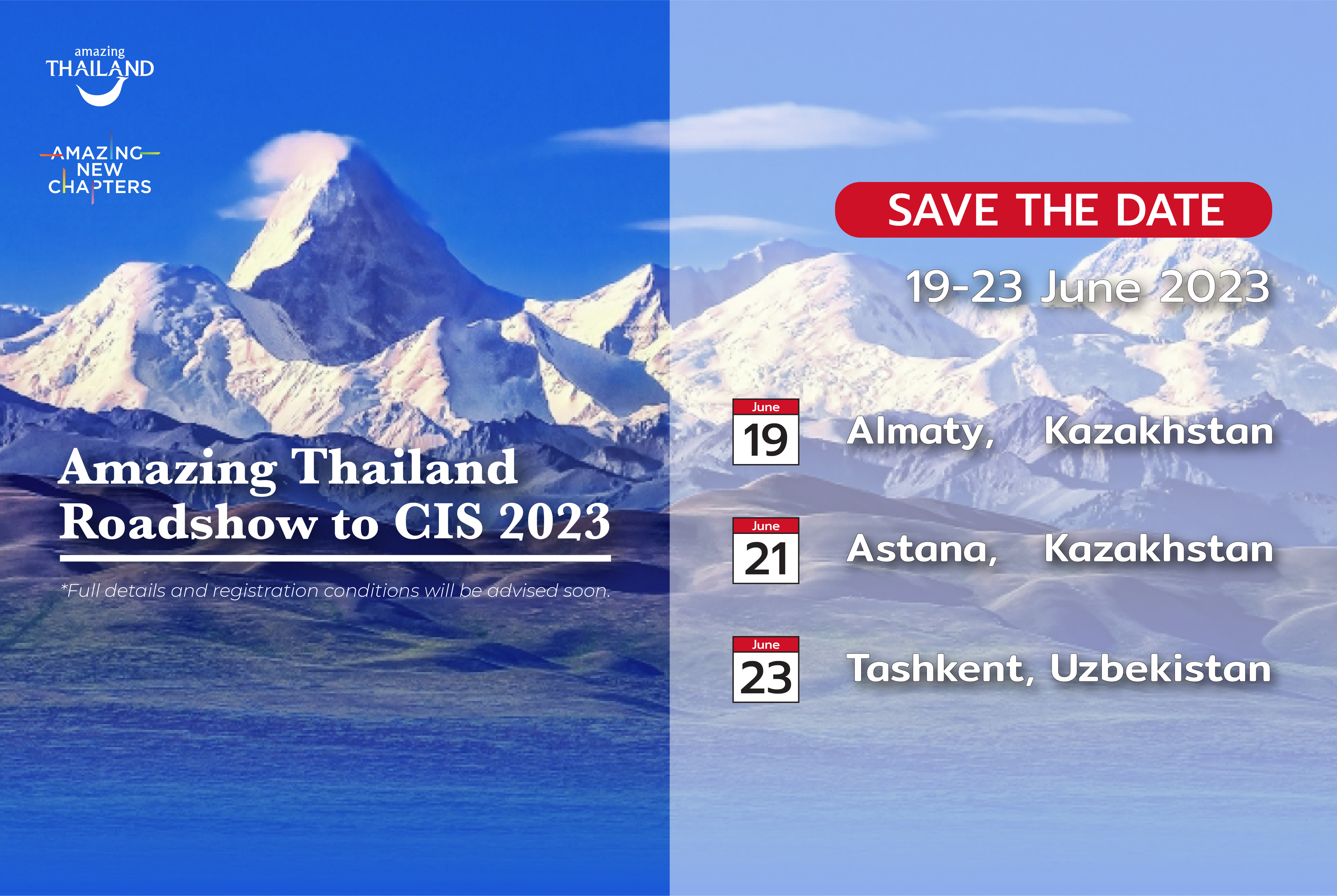 Amazing Thailand Roadshow to CIS 2023
19/06/23 Almaty, Kazakhstan 21/06/23 Astana, Kazakhstan 23/06/23 Tashkent, Uzbekistan The application will be available to register online on Thursday the 7th of April, 2023 at 10.00 hrs. onwards.
19/06/2023 - 23/06/2023