ITB ASIA 2023
---- Fully Booked ----
ITB ASIA 2023
22-27 October 2023
Sands Expo & Convention Centre, Singapore
****************************
**This event is reserved for Thai Sellers only**
PLEASE READ THE FOLLOWING INSTRUCTIONS CAREFULLY BEFORE COMPLETING THE APPLICATION FORM
Sellers qualifications:
- Participants must have a valid authorized business license.
- Participants must receive SHA+ certificate.
- Participants must have any sustainable management program in the properties, CSR project, or received at least one of these certificates or awards during 2018 to present for example: Green Hotel, Green Leaf Hotel, No Single Used Plastic Hotel, Thailand Tourism Awards, etc.
**Please submit relevant evidence when signing up for the event.**
Application Conditions:
1. This event can accommodate 16 Thai sellers.
2. Application for Thai Sellers is available from 3 - 27 July 2023 with the first come first served basis based on payment.
** Please do not make any payment If you have not received an official confirmation e-mail from our Tourism Authority of Thailand (TAT) staff regarding the ITB ASIA 2023 at Sands Expo & Convention Centre, Singapore**
3. The application process will not be available once the space is fully booked.
IMPORTANT!! How to register:
1. All sections of this application form must be completed.
(Login to your TTVM account and select "Join Now". If you or not TTVM member, please sign up to create your new account)
2. The application form is strictly treated on a first-come-first-served basis and will only be considered complete when the application fee is paid.
3. You will receive the payment detail once your evidence(s) of sustainable or responsible tourism/awards is submitted. Please submit your evidence(s) to TAT by email [email protected] right after you have registered.
**TAT does not assume, and expressly disclaims, any liability, direct or indirect, to you or any person, for your health and wellness, which occurs from COVID-19 or any infectious diseases, or any damages or injury caused by any failure of performance or incidental accidents. We disclaim any responsibilities for diagnosis and medical care expenses, or any expenses for health treatments.**
APPLICATION FEE: THB 100,000 for one company/ maximum of 2 delegates.
*No refundable for any cancellation. (Including any cause of travel rejection)*
For more information, please contact:
Ms. Tamonwan Limcharoenporn Tel. 02 250 5500 ext. 1254
Or Mrs. Arpaporn Boonyarattaphan Tel. 02 250 5500 ext. 1241
Email: [email protected]
China Outbound Travel and Tourism Market (COTTM) 2023
Located in the capital of China Beijing, COTTM is the perfect platform to display your products to a prime audience that is ready to buy. Date: 15 - 17 November 2023, Beijing
15/11/2023 - 17/11/2023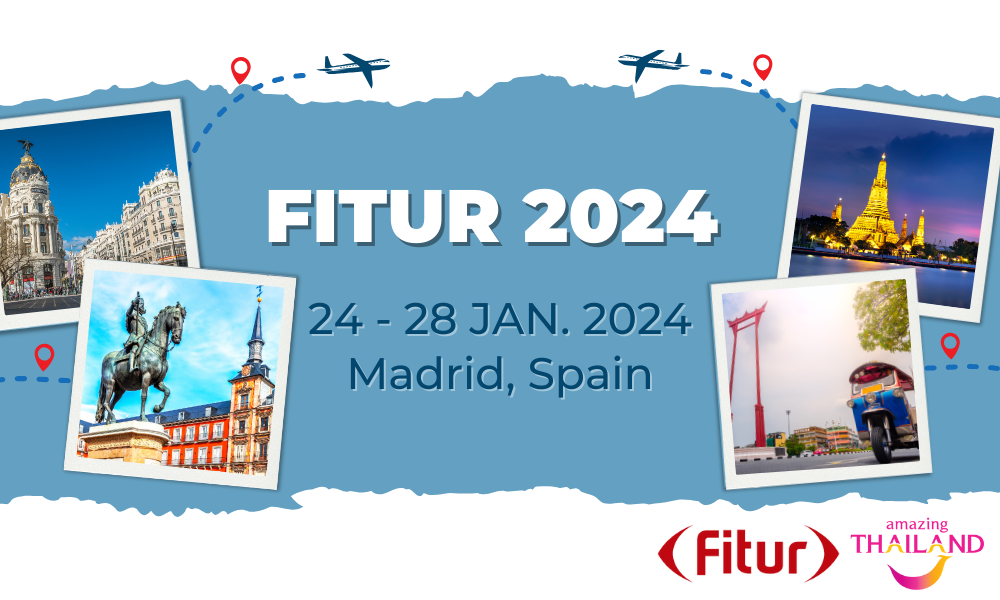 FITUR 2024 in Madrid, Spain with TAT
Join FITUR 2024 as our Co-exhibitors in the Thailand Stand.
24/01/2024 - 28/01/2024

Feria Internacional de Turismo de América Latina 2023
FIT 2023 or Feria Internacional de Turismo de América Latina 2023 Buenos Aires, 30 September - 3 October 2023
30/09/2023 - 03/10/2023
Tourism EXPO Japan 2023 (TEJ 2023)
This event offers a fusion of opportunities, ranging from business meetings, insight sharing, discussions, and direct business-to-business and business-to-customer promotions.
26/10/2023 - 29/10/2023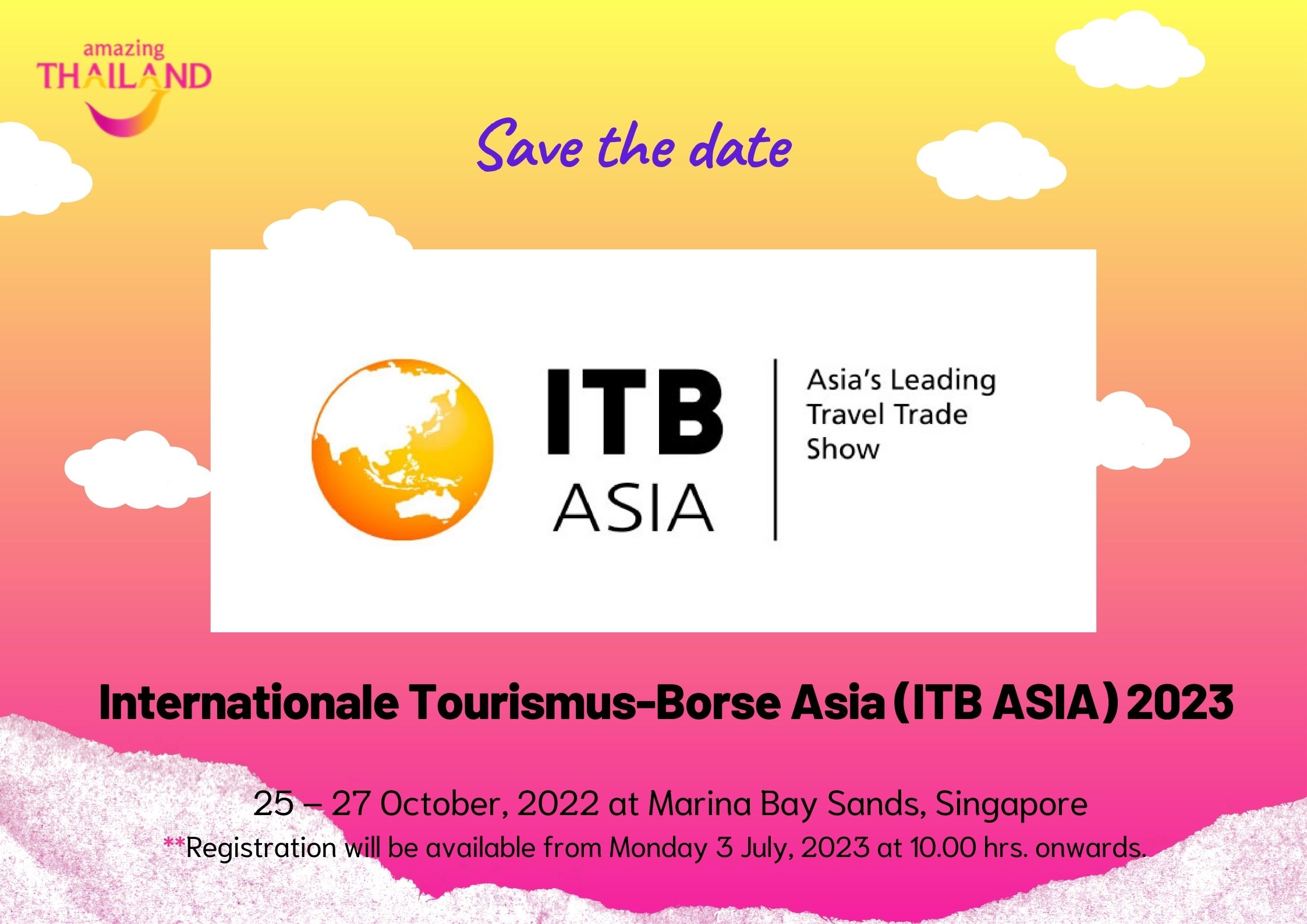 ITB ASIA 2023
ITB Asia is the premier meeting place for the travel trade industry and a forum for establishing high-quality customer contacts and conducting businesses.
25/10/2023 - 27/10/2023