ITB 2024 with TAT
ITB Berlin 2024
5 - 7 March 2024
**Fully Booked**
*****************************************************************************************************************
Online Application starts on Monday, 16 October 2023, from 10:00 am onwards
ITB Berlin 2024, 5-7 March 2024, Berlin, Germany
Exhibition Grounds Berlin ExpoCenter City (Messedamm 22, 14055 Berlin)
PLEASE READ THE FOLLOWING CONDITIONS AND INSTRUCTIONS CAREFULLY BEFORE SUBMITTING THIS ONLINE APPLICATION FORM.
Sellers qualification:
1. The company valid business license. (DBD and PP20 are ineligible)
2. The company's sustainable/responsible or environmental activities
2.1 Certificates, awards and badges
from 2017 to the present, such as the Thailand Tourism Awards, CF Hotels, Care the Bear, Green Hotel, Green Leaf Hotel, Booking.com badge, no single-use plastic hotel etc.
or 2.2 Show evidence of at least 3 of the following:
1. CSR Project related to sustainable/eco/green;
2. Recycling bins available around the property;
3. Green spaces available on the property;
4. Reduce the use of electricity (by motion sensors or other technologies);
5. Water conservation/water efficiency;
6. Supporting the locals (e.g., using local suppliers for ingredients, managing tours and activities with the local people or small communities);
7. Provide guests with insights into the history, culture, heritage, and
local ecosystem background of the area or community;
*8. Any other supporting evidence of eco-sustainable related activities. *
(please be reminded that the eligible company must have mentioned pieces of evidence)
Application Conditions:
1. This event can accommodate only 60 companies;
- Hotels 45 companies
- DMC 10 companies
- Others 5 companies
2. Application for Thai Sellers is available from Monday, 16th October 2023 on a first-come, first-served basis based on payment. Due to the space and time limit for all preparation, TAT has the right to end the application whether the space is fully booked without prior notice.
3. Due to the Thailand Stand at ITB Berlin 2024 is able to accommodate up to 60 business negotiations and TAT needs at least 2 months prior the show time to complete the construction and all required processes, therefore TAT has right to end the application whether the space is fully booked without prior notice.
4. Application Fee is 100,000 THB for 1 Table /1 Organization / 2 Persons (Maximum) and the number of applicants is limited to 60 tables. Please be informed that ITB Berlin Badge is not included in this fee.
5. No refund for any cancellation (including any cause of travel rejection) after the payment has been done.
6. Regarding to the preparation of the booth construction, NO CHANGE OF PARTICIPANT'S NAME OR COMPANY AFTER 20 DECEMBER, 2023.
7. TAT reserves the right to change any conditions without prior notice.
**IMPORTANT**
Please be informed that the Thailand Mini Mart that previously held at Thailand Stand at ITB Berlin is now under TAT consideration. Please wait for our announcement about the condition and instruction shortly.
How to register:
1. All sections of this application form must be completed.
(Login to your Thai Travel Mart account and select "Join Now")
2. Kindly send us the mentioned pieces of evidence to [email protected]
Once the documents have been sent to [email protected] and got verified by TAT staff, you will be receiving the payment detail via email.
3. Once you have paid the application fee, please submit evidence of payment to TAT via the link given in the payment instruction email.
4. The application form is strictly treated on a first-come-first-served basis and will only be considered complete when the application fee is paid.
Application Fee: THB 100,000 for one company/ maximum of 2 delegates
*Non-refundable for any cancellation. (Including any cause of travel rejection)
Event Timeline:
Registration period: Monday, 16th October 2023 until fully booked.
*TAT does not assume, and expressly disclaims, any liability, direct or indirect, to you or any person, for your health and wellness, which occurs from COVID-19 or any infectious diseases, or any damages or injury caused by any failure of performance or incidental accidents. We disclaim any responsibilities for diagnosis and medical care expenses, or any expenses for health treatments. *
For more information, please contact:
Europe 1 Section
1. Napassorn Tel. 02 250 5500 ext. 1272
2. Sunisara Tel. 02 250 5500 ext. 1266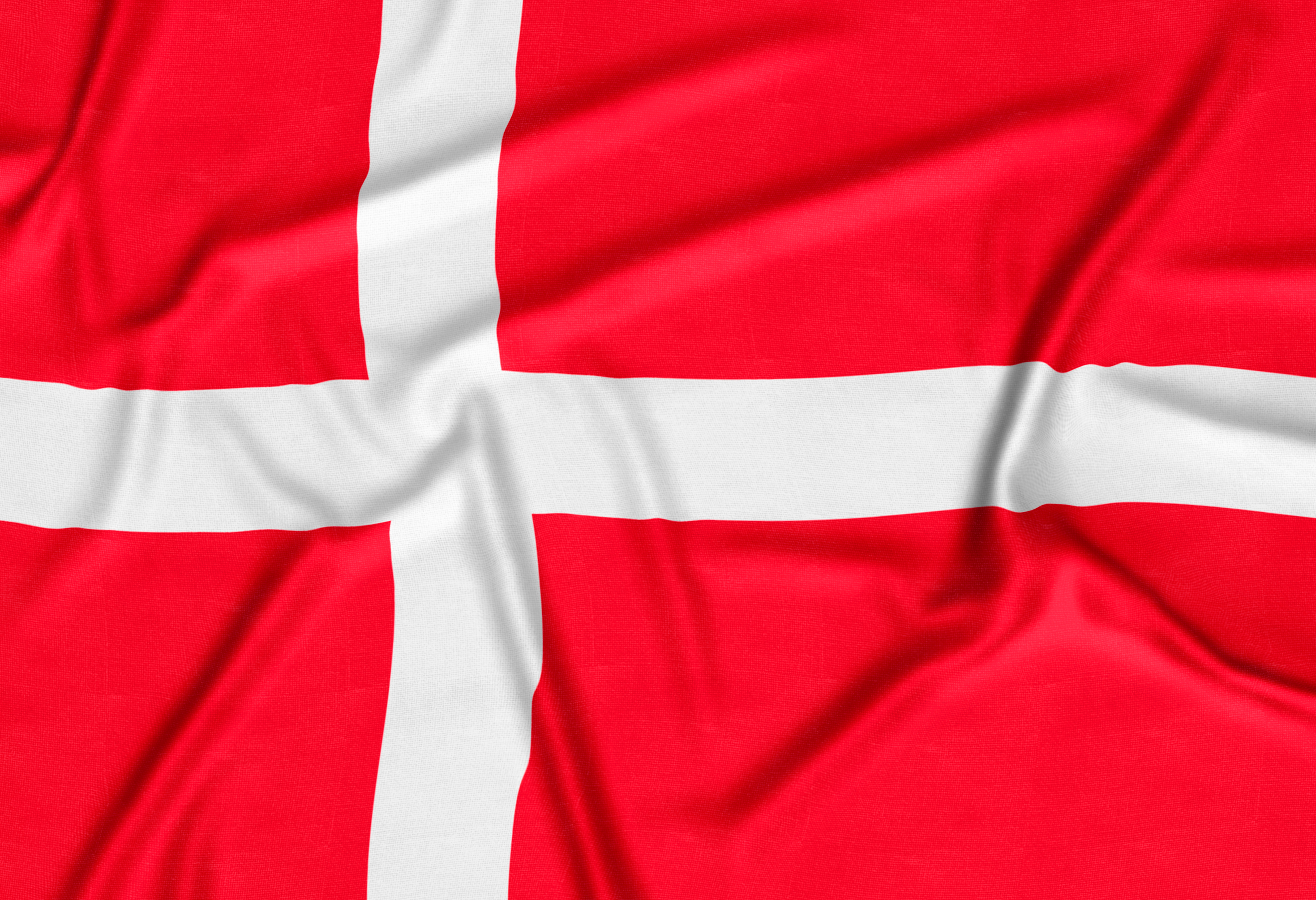 Ferie for Alle 2024 (Danish Travel Show)
Ferie for Alle 2024 (Danish Travel Show) 23-25 February 2024 Herning, Denmark
23/02/2024 - 25/02/2024

Matka Nordic Travel Fair 2024
Matka Nordic Travel Fair 2024 18-21 January 2024 Messukeskus Helsinki, Finland
18/01/2024 - 21/01/2024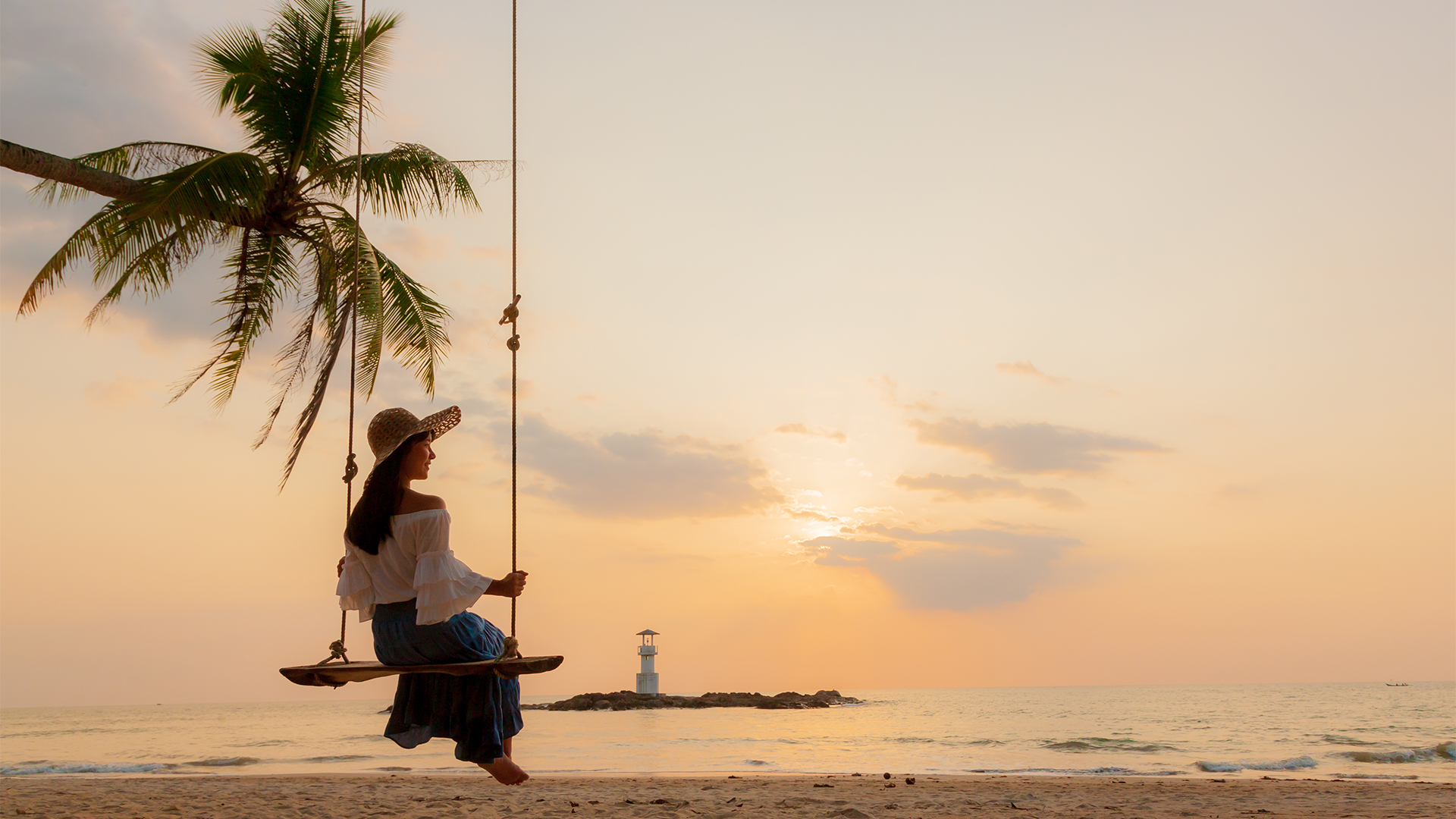 Amazing Thailand Post-ITB Roadshow 2024
Don't miss out! 2-day event in Amsterdam and Paris, happening in March 2024!
11/03/2024 - 12/03/2024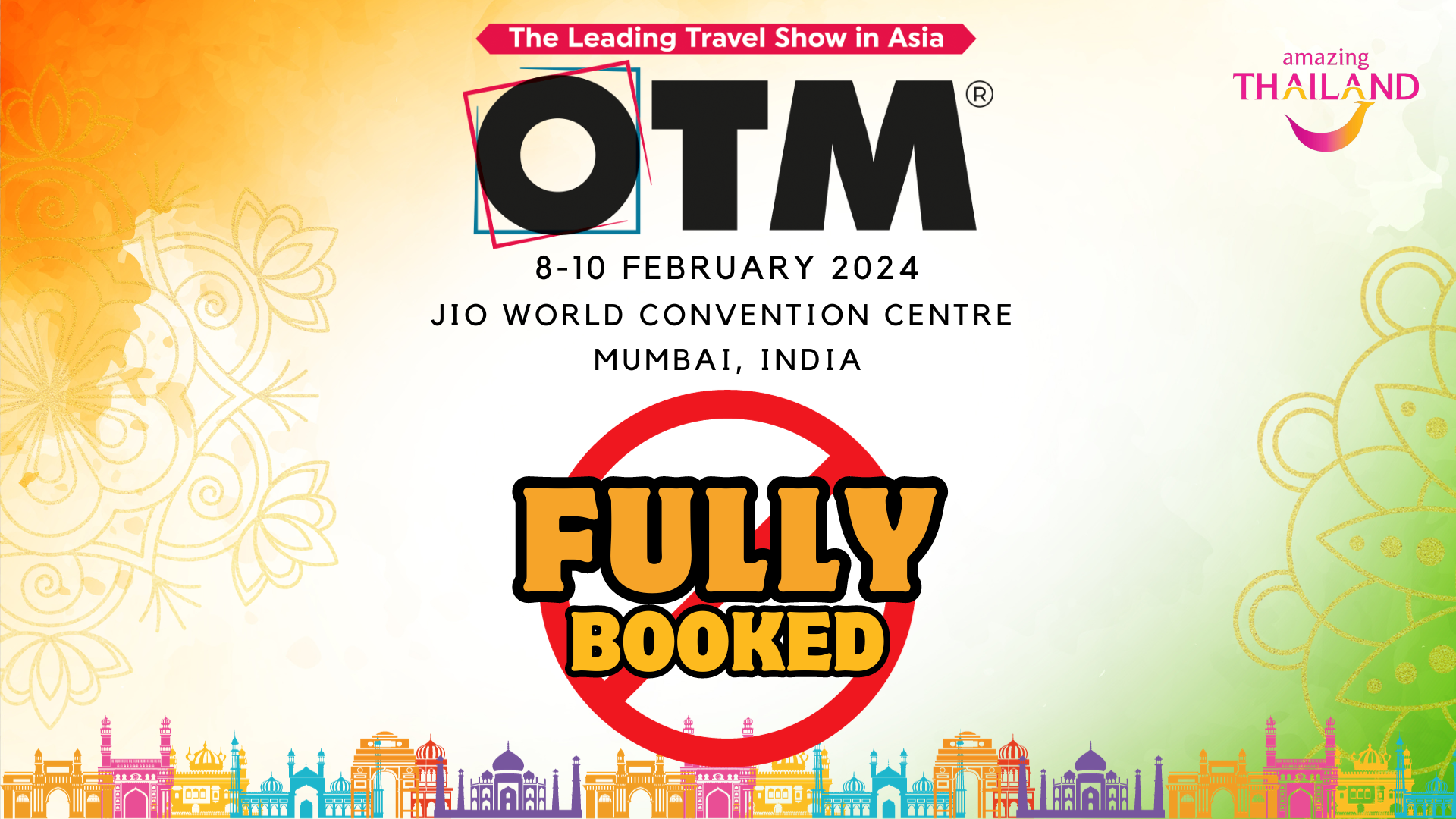 Outbound Travel Mart (OTM) 2024, Mumbai, India
Outbound Travel Mart (OTM) 2024, Mumbai, India
08/02/2024 - 10/02/2024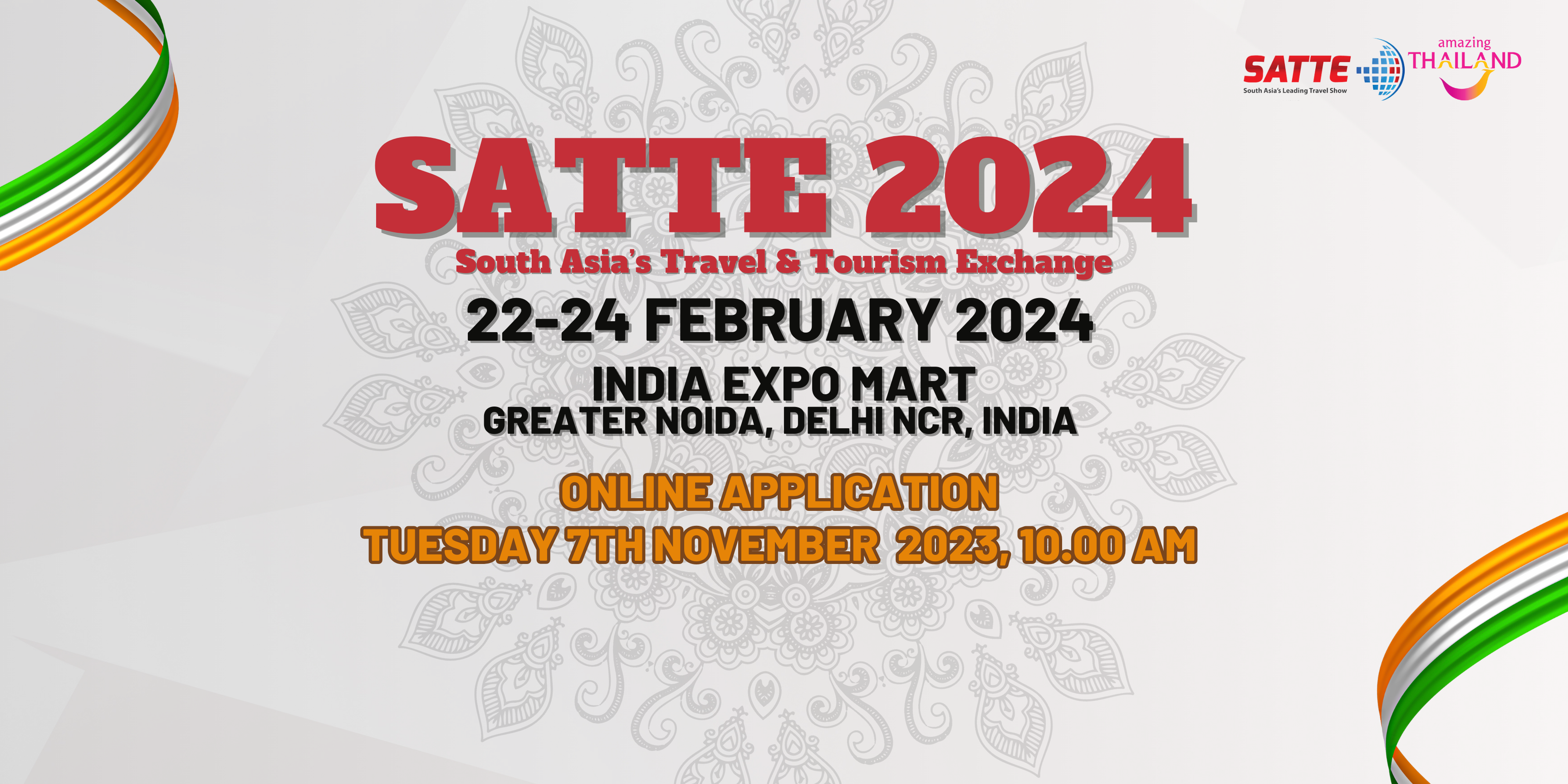 South Asia Travel and Tourism Exchange (SATTE) 2024
South Asia Travel and Tourism Exchange (SATTE) 2024
22/02/2024 - 24/02/2024