China International Travel Mart (CITM) 2023

China International Travel Mart (CITM)
CITM China International Travel Mart is the largest and annual professional fair for the tourism market and offers opportunities for travel, which has drawn worldwide attention from people in the tourism industry.
The Tourism Authority of Thailand (TAT) is pleased to welcome all Thai sellers who focus on China market to participate in the China International Travel Mart (CITM) 2023, held in Kunming, China on 17-19 November, 2023. It has drawn the attention of people in tourism industry all over the world, to exchange tourism business and tourism industry worldwide.
Seller Qualifications:
- Participants must have a valid authorized business license.
- All sections of this application form must be completed. (Login to your thaitravelmart.com account and select "join now")
- The application form is strictly treated on a first-come-first-served basis and will ONLY be considered complete when the application fee is paid.
- You will received the payment detail once your application applied. Once you have paid the application fee, please submit an evidence of payment to TAT via the link you received after summited.
- In case the space is still available, TAT reserve the right to end the application process prior to the show in order to have enough time for booth preparation.
- For CITM2023, the reserved space will be able to accommodate up to 20 tables. The application process will not be available once the space is fully booked.
- The application fee is 20,000 Thai Baht per company with maximum of two (2) participants for each company.
**No refund or any cancellation. (Including any cause of travel rejection)
*TAT does not assume, and expressly disclaims, any liability, direct or indirect, to you or any person, for your health and wellness, which occurs from COVID-19 or any infectious diseases, or any damages or injury caused by any failure of performance or incidental accidents. We disclaim any responsibilities for diagnosis and medical care expanses, or any expanses for health treatments.
APPLICATION FEE: THB 20,000 for one table
(The application fee includes one table, 2 badges access and post-CITM trade meet event)
TENTATIVE PROGRAM
Friday, 17 November 2023
09.00-10.00 Opening Ceremony
10.00-17.00 ฺBusiness Talks
Saturday-Sunday 18-19 November 2023
09.00-17.00 Special trade and open day
Monday, 20 November 2023
09.00-12.00 POST-CITM Trade Meet
(Note: The agenda is subject to change with notice)
For more information, please contact:
East Asia Market Division, Asia 1 Section (China Market)
Mr. Chotipak Promlarp, Marketing Officer, Tel 02 250 5500 ext. 1223
Ms. Natrudee Intatip, Marketing Officer, Tel 02 250 5500 ext. 1220
Email: [email protected]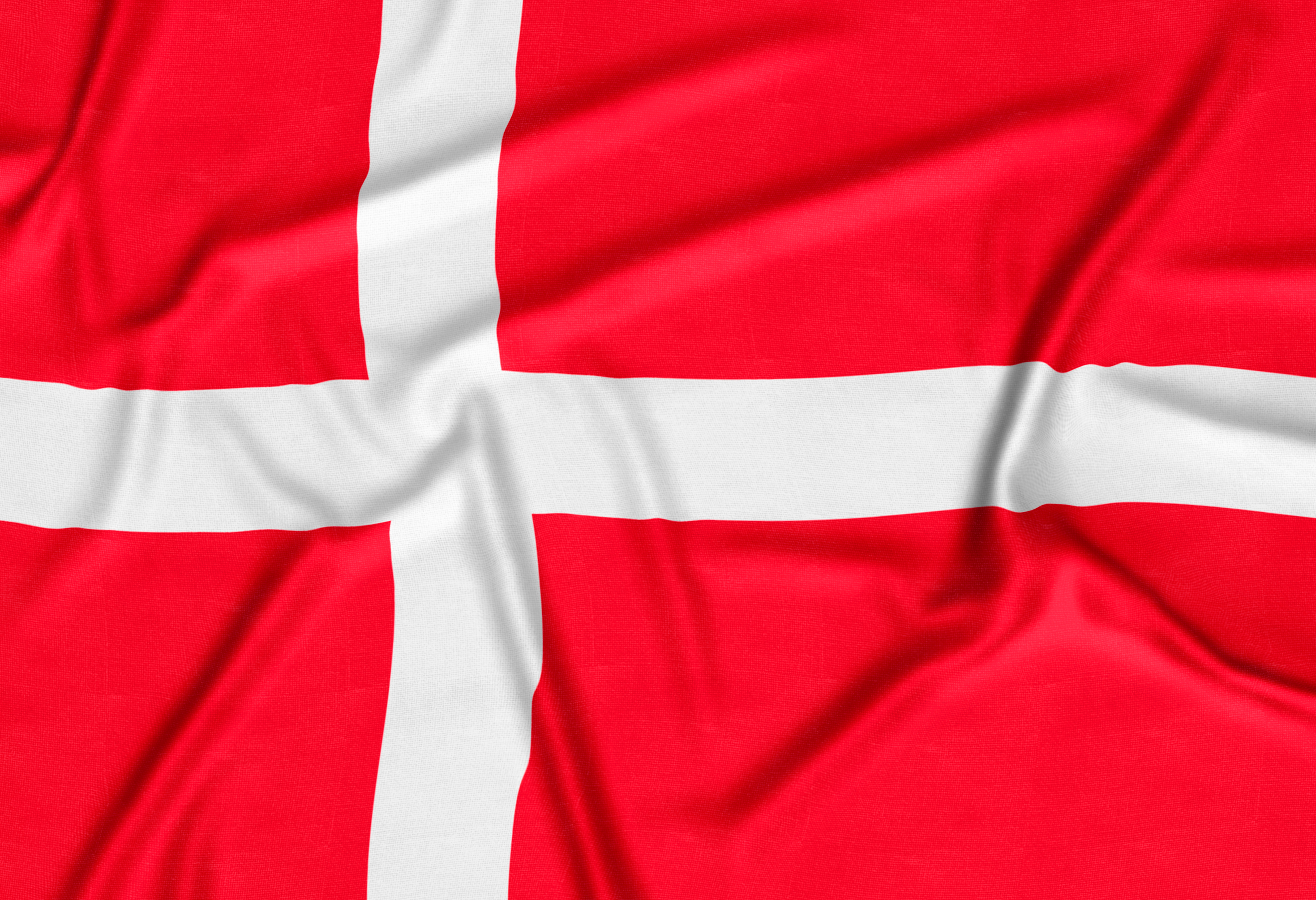 Ferie for Alle 2024 (Danish Travel Show)
Ferie for Alle 2024 (Danish Travel Show) 23-25 February 2024 Herning, Denmark
23/02/2024 - 25/02/2024

Matka Nordic Travel Fair 2024
Matka Nordic Travel Fair 2024 18-21 January 2024 Messukeskus Helsinki, Finland
18/01/2024 - 21/01/2024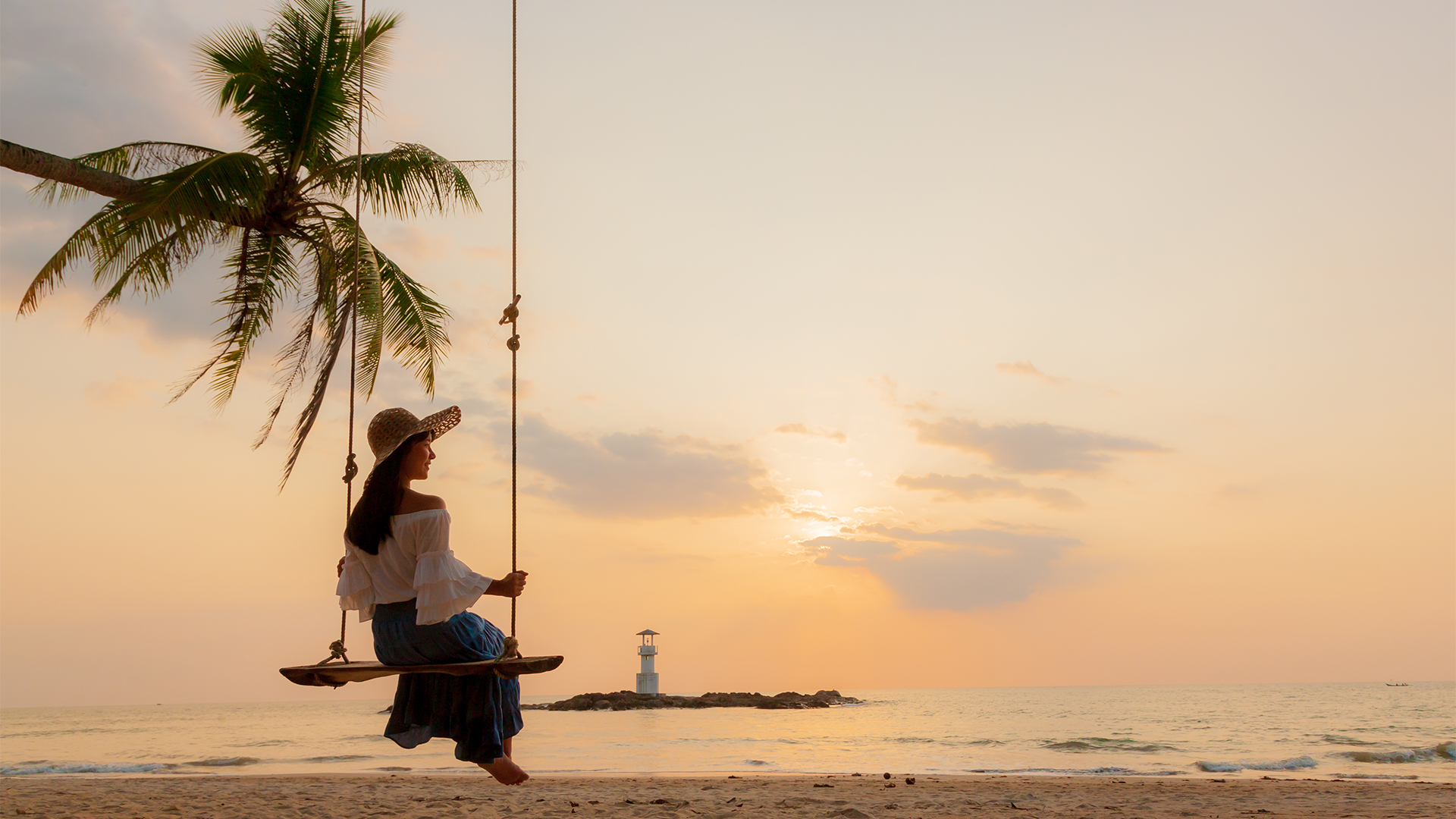 Amazing Thailand Post-ITB Roadshow 2024
Don't miss out! 2-day event in Amsterdam and Paris, happening in March 2024!
11/03/2024 - 12/03/2024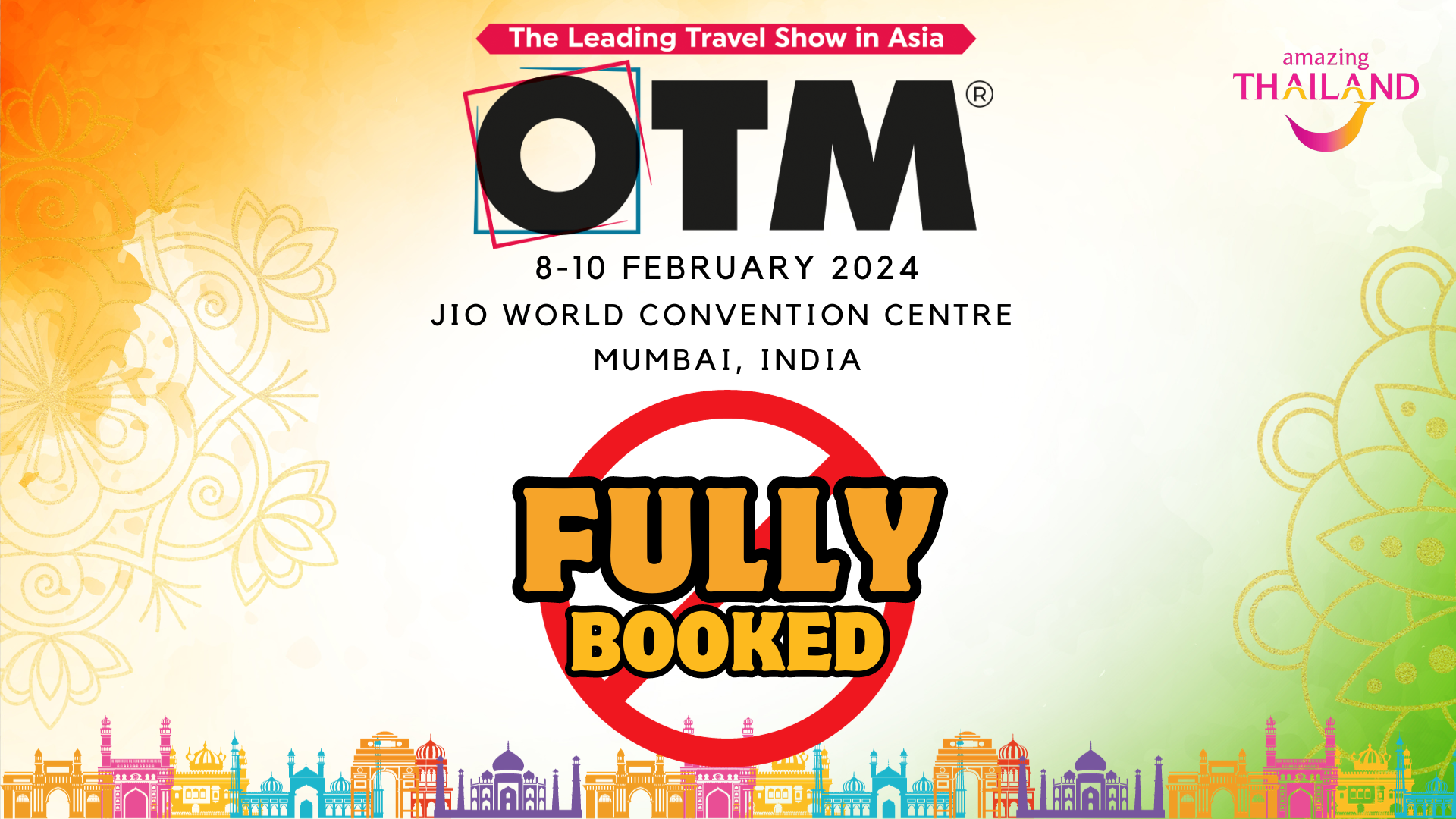 Outbound Travel Mart (OTM) 2024, Mumbai, India
Outbound Travel Mart (OTM) 2024, Mumbai, India
08/02/2024 - 10/02/2024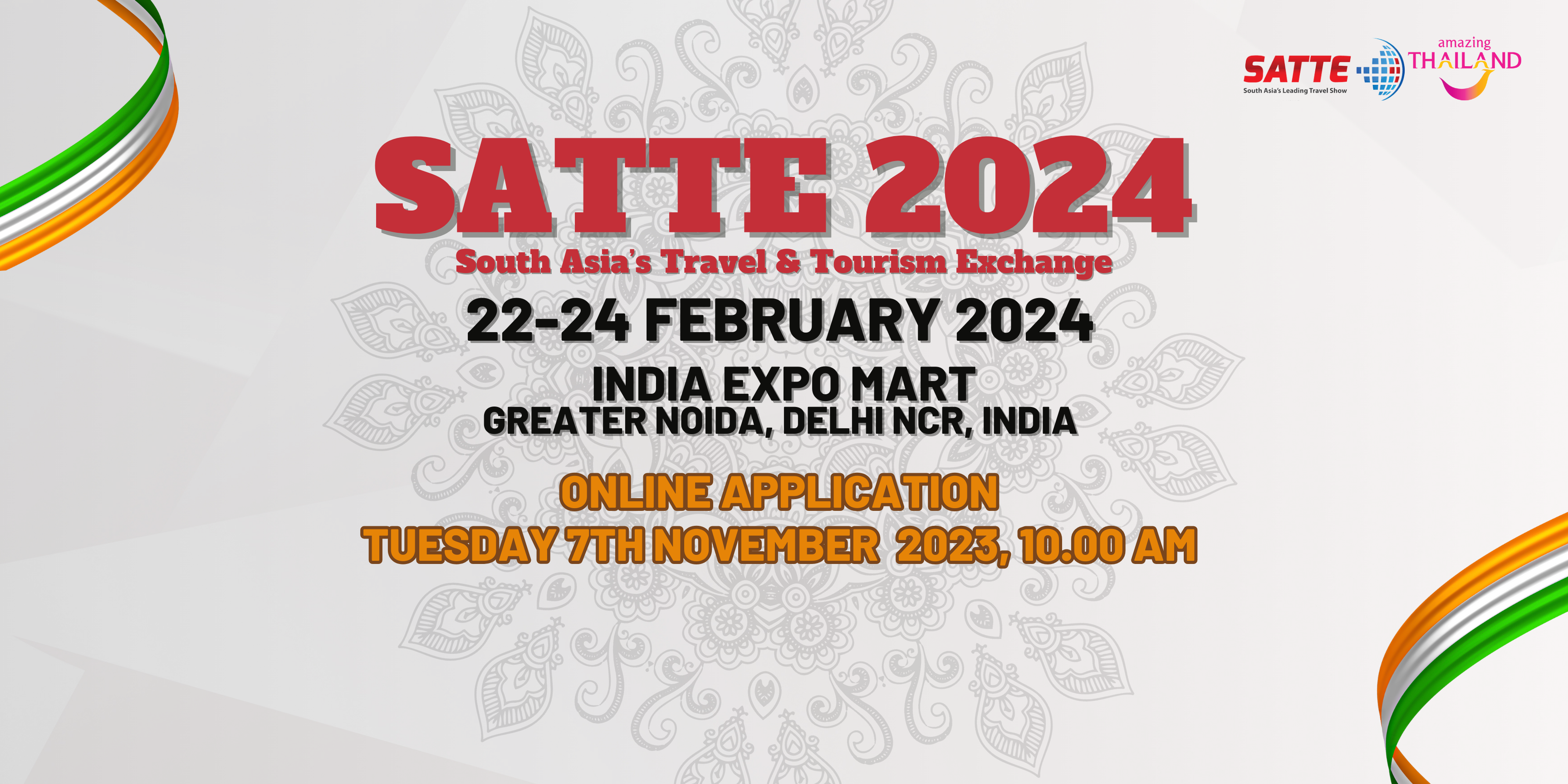 South Asia Travel and Tourism Exchange (SATTE) 2024
South Asia Travel and Tourism Exchange (SATTE) 2024
22/02/2024 - 24/02/2024