WTM Latin America 2023
07/03/2023 292
FACT SHEET & CONDITIONS
WTM Latin America 2023: 3-5 April 2023, in Sao Paulo, Brazil
Last Updated on 20 March 2023***
Event Date: 3-5 April 2023, at the Expo Center Norte, Sao Paulo, Brazil
Event Website: https://www.wtm.com/latin-america/en-gb.html
Transportation: Own arrangement.
Accommodation: Own arrangement.
Visa: Visa exemption for Thai nationals holding an ordinary passport.
Participation Fee: 30,000 Baht (1 participant/company)
Application Period: 9-27 March 2023
Application Link: https://eform.tourismthailand.org/public/wtm-latin

Application Conditions :
1. For the WTM Latin America 2023, the reserved space for the Thailand Stand will be able to accommodate 4 companies.
2. No more than ONE participant from each company.
3. All participants will travel at their own expense (air ticket, accommodation, transportation, visa, etc.)
4. All sections of this application form must be completed.
5. A tourist business license or hotel business license must be submitted to complete the application process before the status will be confirmed.
6. The application form is strictly treated on a first-come-first-serve basis and will only be considered complete when the participation fee is paid.
7. Once you have paid the participation fee, please submit evidence of the payment to TAT by e-mail.
8. The application deadline is 27 March 2023. However, TAT reserves the right to end the application process when the space is fully booked.
9. No refund of participation fees and no change of the participant's name after 29 March 2023.
10. Please note that the provided information will be treated as confidential and is used for internal reference ONLY.
Documents to be submitted:
1. Completed online application form.
2. Tourist business license or hotel business license.
3. Prove of payment to TAT.
Contact Person:
Mr. Nimitdee Sripong
The Americas Market Division
Tel. +66 (2)250 5500 ext. 1297
E-mail: [email protected]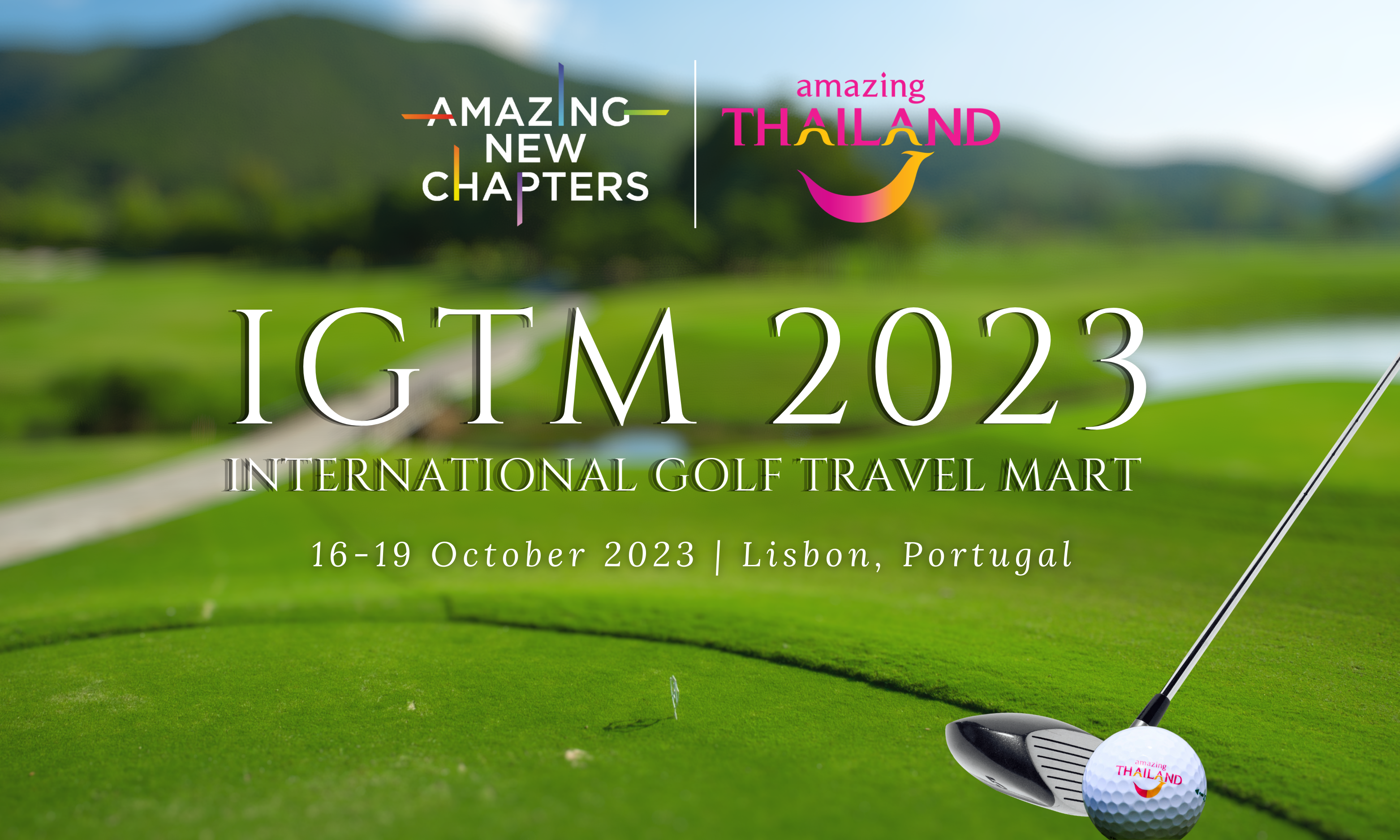 International Golf Travel Mart (IGTM) 2023
Pre-scheduled meetings are the heart of IGTM, which provide golf destinations, resorts and courses with the opportunity to connect with leading golf travel agents and tour operators.
24/03/2023 133

WTM Latin America 2023
WTM Latin America is the B2B travel and tourism event for Latin America, offering excellent business opportunities and access to qualified travel and tourism industry buyers and professionals.
07/03/2023 292

ILTM Latin America 2023
ILTM Latin America is the luxury travel trade show that offers pre-scheduled meetings with suppliers from the best travel experiences from around the world.
07/03/2023 213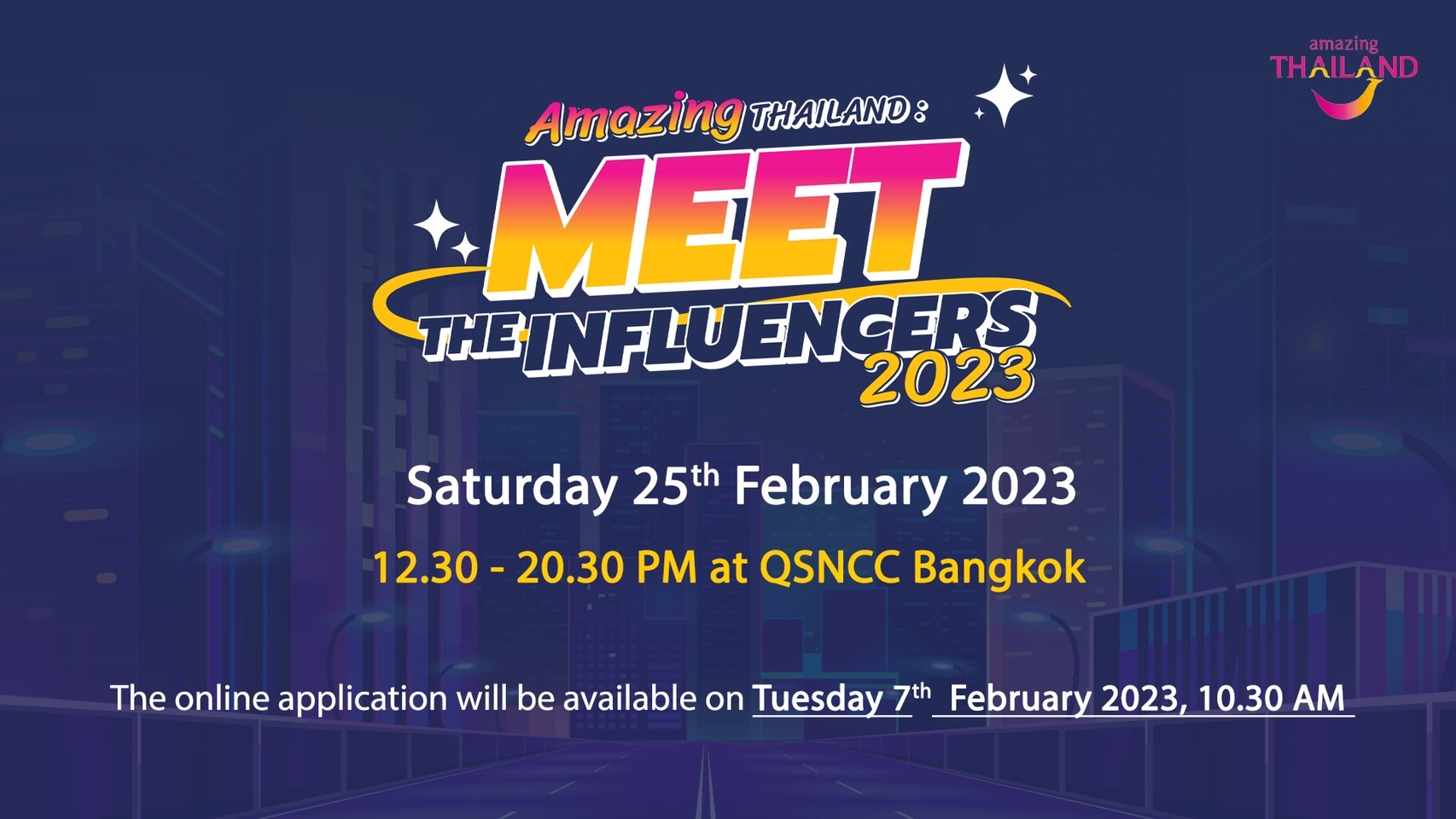 Amazing Thailand: Meet the Influencers 2023
Amazing Thailand: Meet the Influencers 2023 Saturday 25th February, 2023 at QSNCC Bangkok
05/02/2023 1716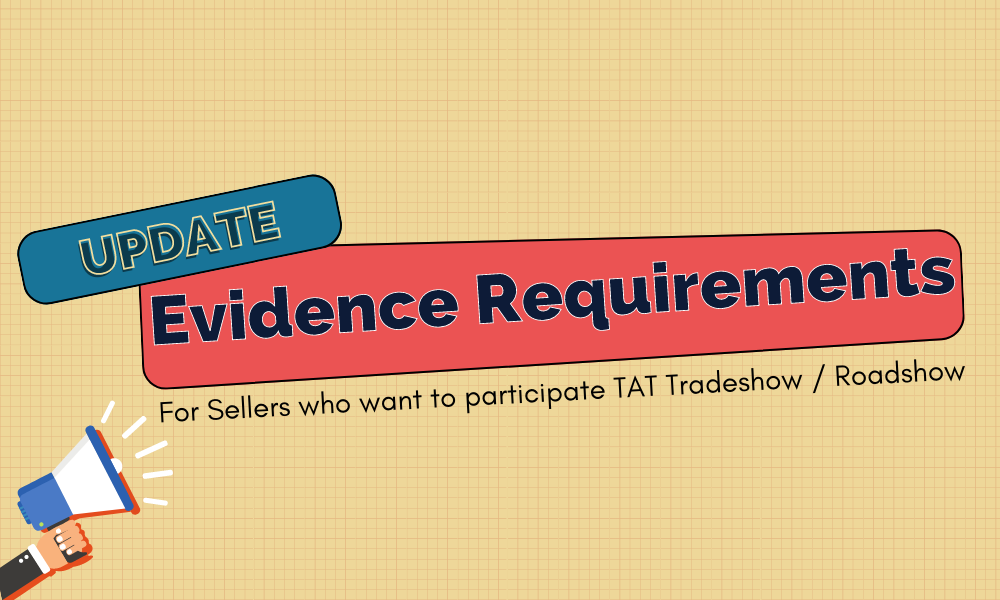 Updated Evidence Requirements
Updated Evidence Requirements for Sellers who want to participate TAT Tradeshow / Roadshow
07/10/2022 907